This month we have made significant progress on Verge Apartments with all ground works complete. Our team are happy to have completely laid the foundation for this amazing project as the carefully designed layout is necessary to provide the strength required to hold the building's weight.
In exciting news, the remaining Level 0 slab sections for the East Building have been poured so our construction team can now install the light steel framing for the upper levels bringing the blueprints of your new home to life.
Our construction crew have been working round the clock and have finished the under-slab drainage works on Level 1 of the West Building allowing wastewater to disperse easily. The perimeter scaffold is currently progressing to the full height of the building which will give our construction team a safe platform to continue work on the higher-level units.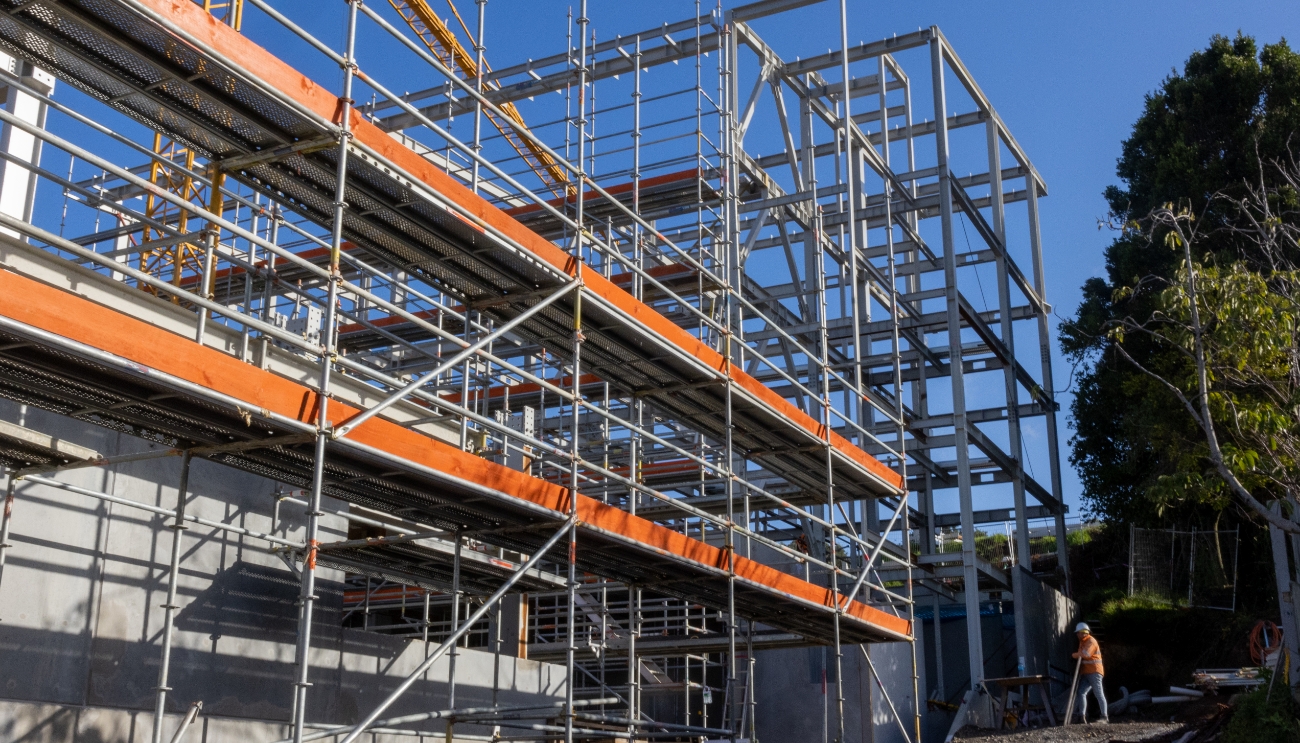 This month we were also granted permission to demolish the vacant property on-site offering a new storage area and much improved logistics on site.