The construction of Verge Apartments is moving quickly. This month's biggest achievement is that all tray decks for Levels 2 and 3 for the West Building have been installed. Tray decks hold the concrete slabs in place and protect your home from any seismic activity.
The West Buildings steel structure installation has continued since last month with the rock anchors sections of the West Building being finalised. This will allow our team to start working on the upper floor slabs very soon. It is exciting to see the structural steel extending every week as we begin to see the formation of Verge Apartments come together.
We are also seeing the East Building of Verge Apartments progressing well with the backfilling on the Southern Boundary underway. This is the process of putting the soil back into the foundation post-excavation. Our team are happy that excavation is nearly finished as it will take us to the next stage of the build which is fitting the retaining wall.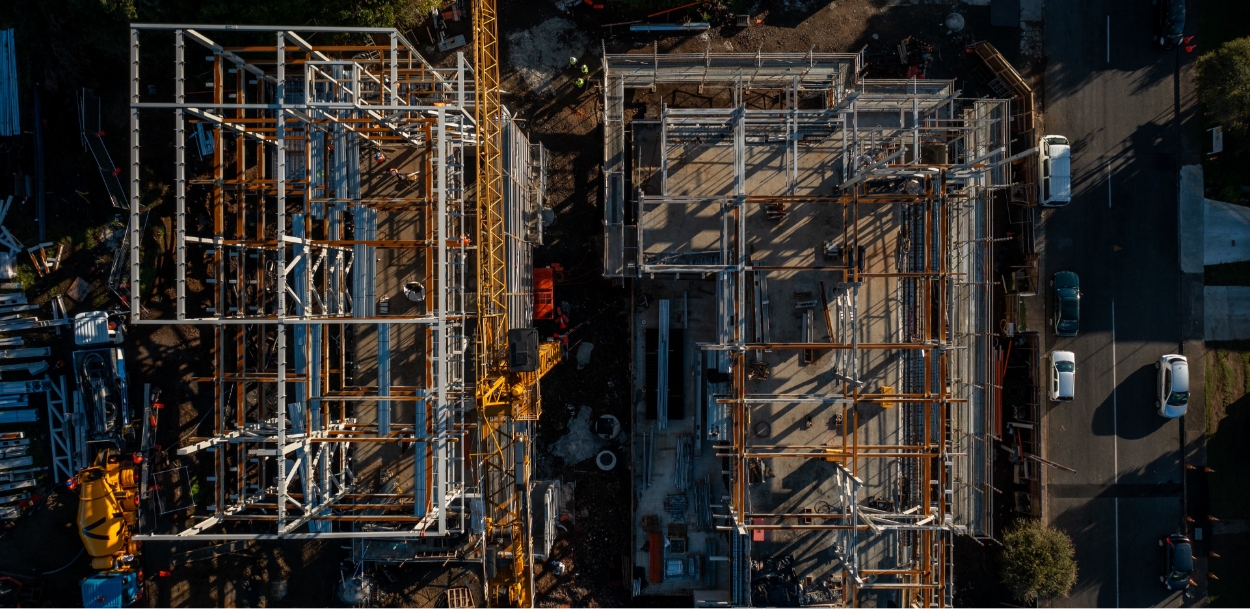 Despite a market shortage, all exterior weather line GIB sheets have been delivered to the site. These will function as an acoustic barrier and as an effective second line of defence against water infiltration into the building interior, keeping your home healthy and dry.