April has been another busy month on site at Parry Terraces. Electricity is live to Block One with Block Two not far behind. Block Three saw a lot completed including gib, external cedar cladding and window surrounds. The gib at Block Four is underway and nearly complete in Block Five.
For more information on the specific actions and updates please refer to the video and summary below.
Block 1
• Electrical Boards live.
• External wall vents installed.
Block 2
• Electrical Wiring 100% complete. Electrical boards 90% complete and tested.
• Plumbing 90% complete.
• Timber flooring complete.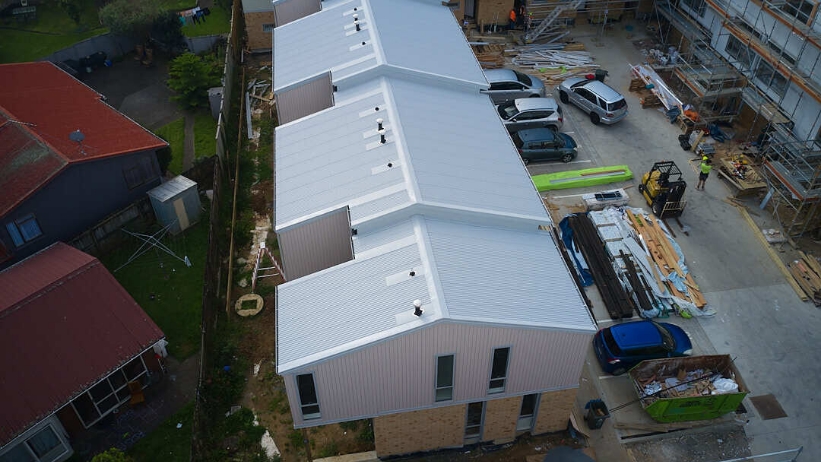 Block 3
• Gib fixing to walls complete.
• External cedar cladding complete.
• Cedar window surrounds 100% complete.
• Exterior of building painted.
Block 4
• Gib is underway.
• Cedar window surrounds 100% complete.
• Rondo for ceilings completed.
Block 5
• Exteral cladding is 90% complete.
• Gib install is 80% complete.