Edmonton Mews
To be built
TOWNHOUSES — 
Starting From $849,000
64-67 Edmonton Road,
Henderson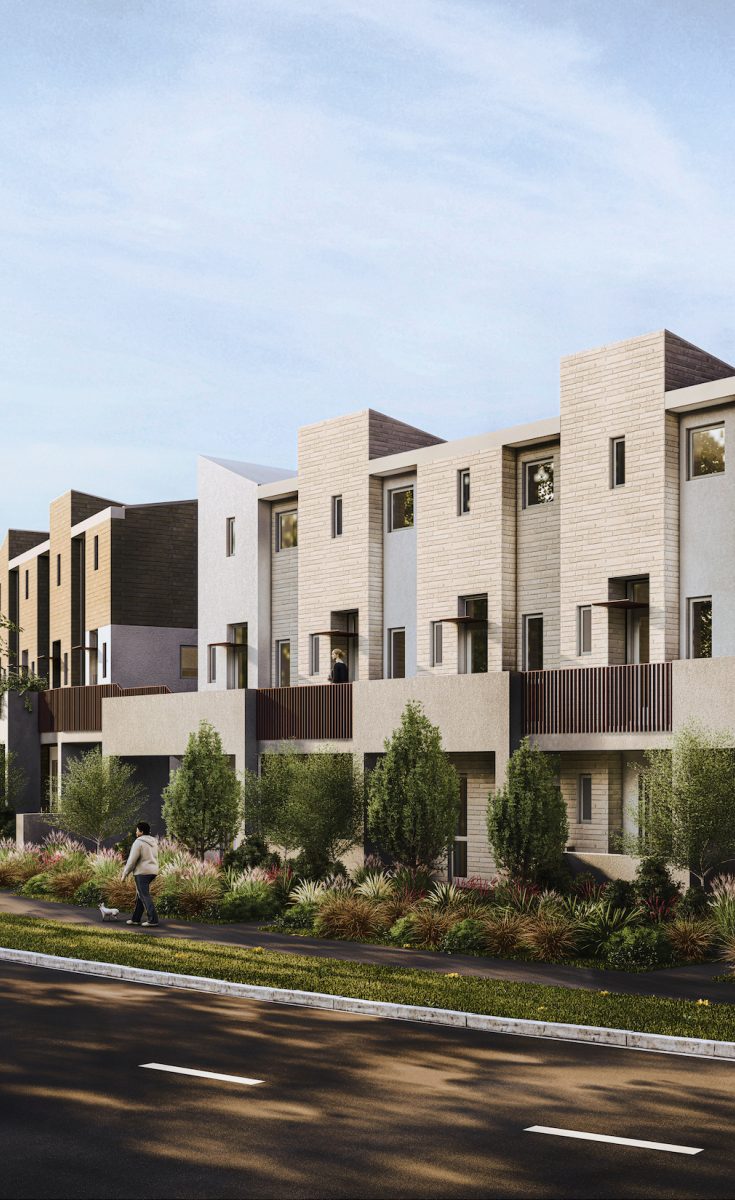 Convenience and Elegance, Together in Sync… Townhouses start from $849,000
64-67 Edmonton Road
Henderson
Situated in the heart of Henderson, buyers get access to fantastic retail, transport links, well-regarded schools and open green spaces.
750m Walk to West City Waitākere Shopping Mall.
Drive to Henderson Train Station.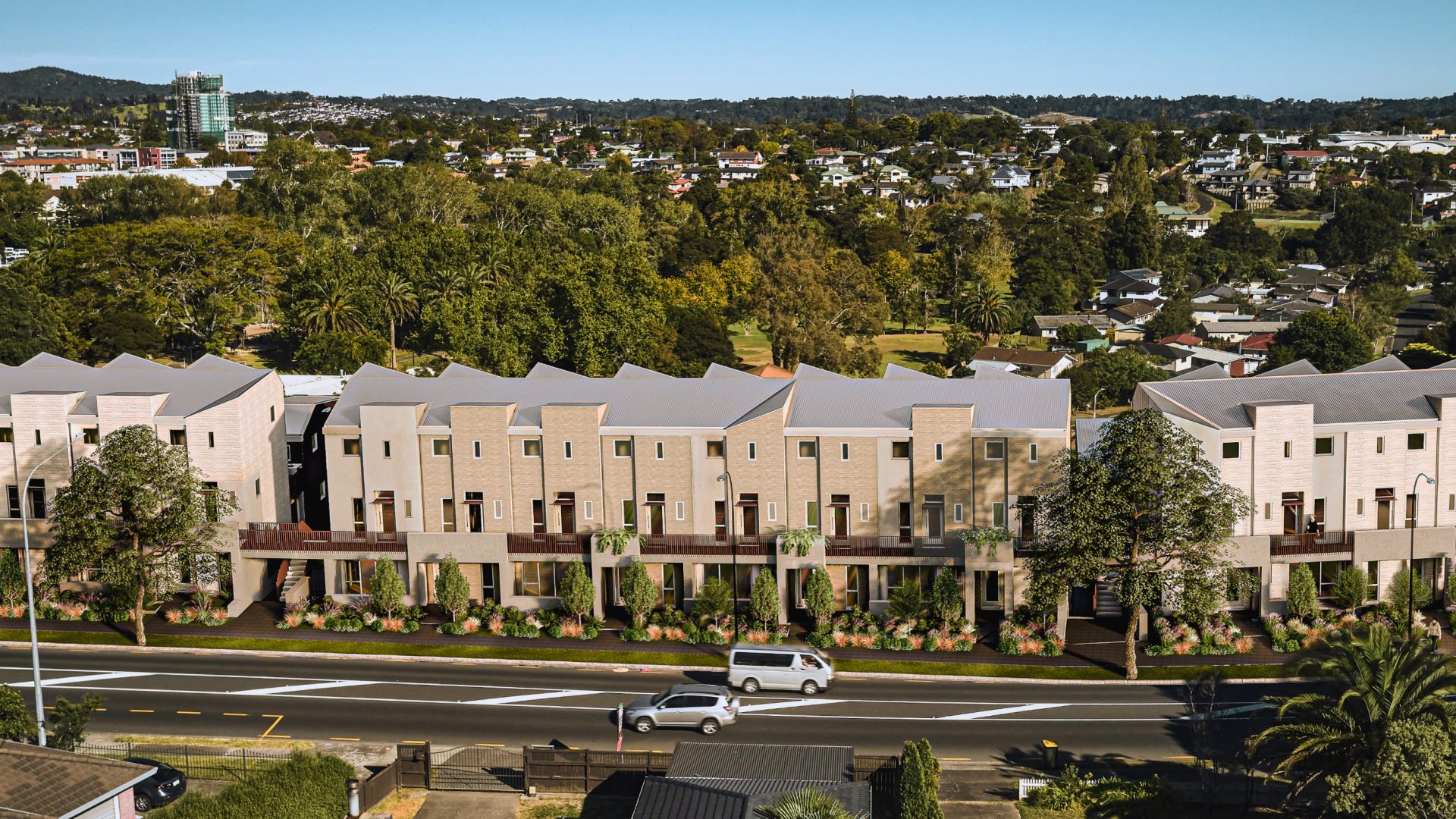 Enjoy splendour and sophistication…
Comprised of 57 stunning, architecturally designed 2-bedroom, and 1.5 and 2-bathroom homes, each unit at Edmonton Mews includes a balcony or yard overlooking the stunning Tui Glen Reserve and nearby Waitākere Ranges. 
Freedom on
your doorstep…
Henderson is a popular retail, commercial and industrial area that features a variety of local businesses. A stone's throw from local cafes, transport links, open parks, and other amenities. 
Gain the benefits
of buying off-the-plan
When purchasing a property from Du Val we only require a 10%* deposit upfront. The remainder of the balance is not due until settlement.
*The deposit is based on 10% of the agreed sale price payable to Du Val (the developer)'s solicitor and held in trust until project completion. Please consult your bank or mortgage professional for more information about lending criteria for your personal circumstances. 
One of the most exciting opportunities that comes from buying a home 'off-the-plan' is that you can lock in the ownership of a property without having to settle for an extended period of time. 
It may be one or two years before settlement, so Capital Growth while your property is being built can often make your initial deposit more valuable in the meantime. 
Buying off-the-plan allows for the benefit of time. A longer settlement period means you have some breathing room to take care of the overall investment, like tiding up your finances, saving money and reducing the total amount you need to borrow. 
Plus, you'll also have more time to reduce any existing debts. If you intend to be an owner-occupier, this time can also be used to organise moving house, too. 
Things can change in life, and we think people need flexibility to make decisions without worrying about tax. If you're a landlord and want to sell, then you may need to wait 10 years before your property will fall outside the Bright-line Rules unless you want to pay tax on the capital gain of the property. New build properties built after 27th March 2021 fall outside the Bright-line Rules after 5 years, thus can be sold without having to pay tax on the capital gain of the property. A lot can happen over 5 years let alone 10 which is why we love new build homes to live in and for investment°.
°This is not tax advice. You should consult an accountant or tax advisor for tax advice.
Did you know that tax is often the second largest expense a property investor has if they don't buy the right property. Off-the-Plan properties qualify for the exemption that applies to new builds, thus interest costs on new build properties are generally deductible. Unlike a second-hand home built before 27th March 2021, purchasers will generally enjoy 20 years of interest deductibility from the date when the CCC is issued. The 20-year exemption is transferrable to future owners of the property, potentially making the property more attractive to potential buyers if sold within that period and potentially saving you a great deal of tax as a landlord°. 
°This is not tax advice. You should consult an accountant or tax advisor for tax advice.