Comparing a Dinghy and Dark Rental Property to a Sunny Home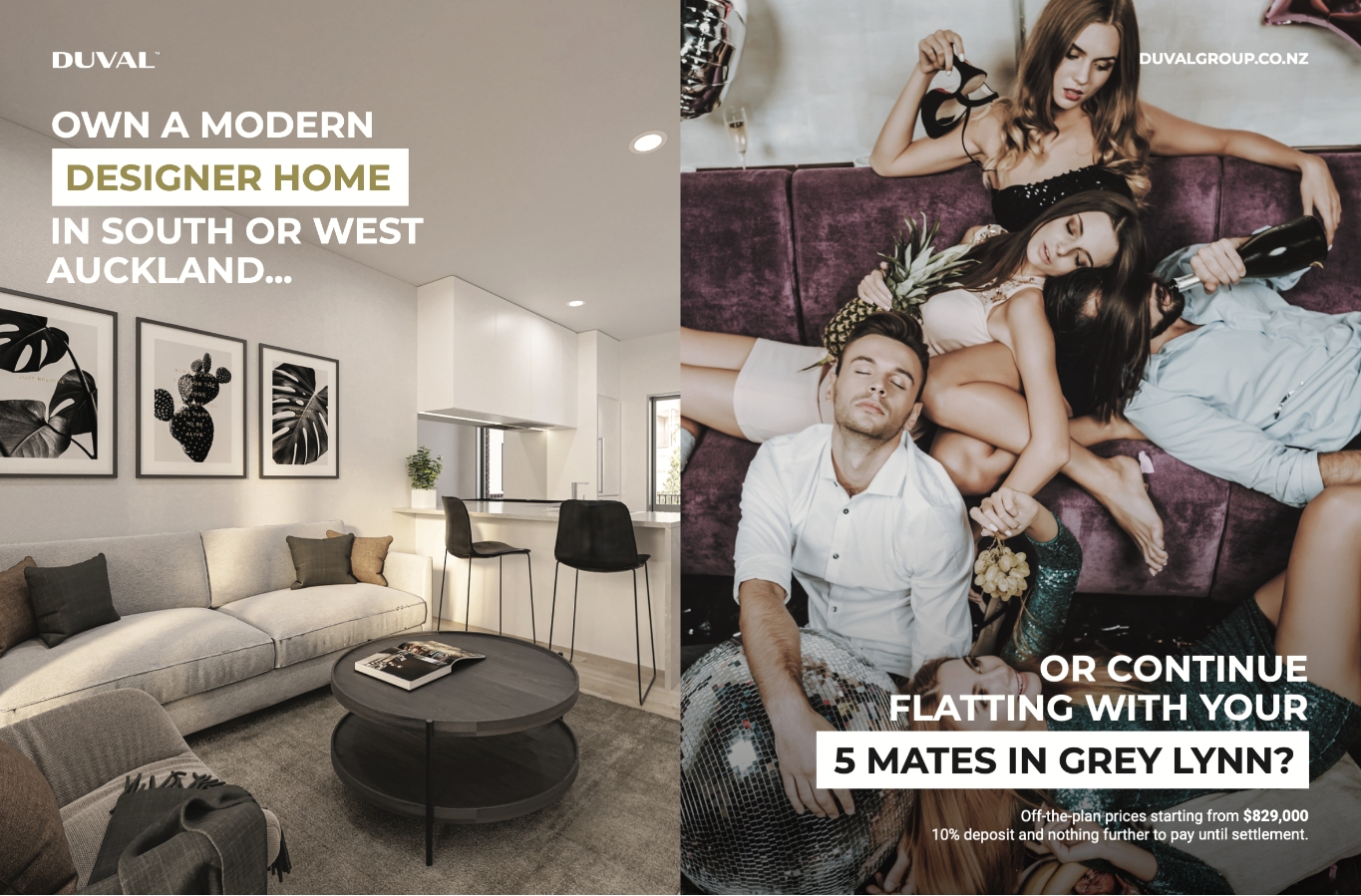 In a bold new campaign aimed at first-home buyers, Auckland's largest property development company, Du Val Group demonstrates its commitment to driving positive change for people who want to get onto the property ladder.
Du Val Chief Marketing Officer Gabrielle Byfield said, "Du Val Group holds a unique and influential position in the property industry. We believe it's our responsibility to inform and inspire first-home buyers who dream of owning a brand-new home or want to invest in property to know that achieving their goal is not as hard as they think.
"We know it's a bold step to compare owning and living in an affordable, high-quality Du Val property in South or West Auckland with living in a small, dingy, dark rental property in an area like Mt Eden, Newmarket, or Ponsonby with a bunch of flatmates, but if we are serious about getting first-home buyers into the property market, then we need to be doing things differently.
"Du Val is passionate about home ownership and wealth creation. With the Government removing the price cap for First Home Loans and increasing the cap from $700,000 to $875,000 for those applying for grants, now is the perfect time to talk positively and encourage home ownership," said Ms Byfield.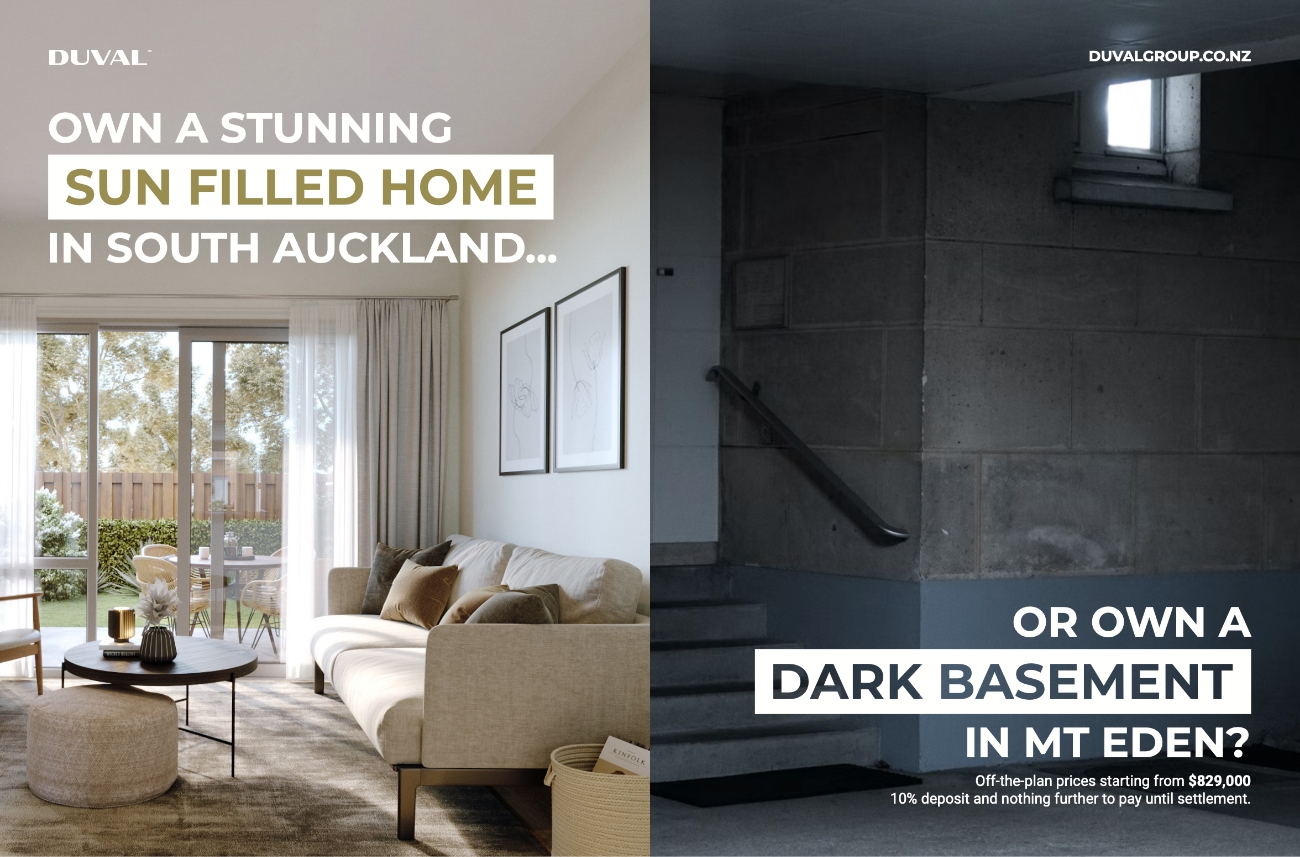 Du Val Group Sales Director Nerissa Gibson adds, "There's a lot of talk in the property and construction market about housing affordability which can easily disincentivise people from believing that they can ever afford their own home.
"We know many people believe it's too tough and unachievable to own their own home and that it's easier to keep renting. Our responsibility is to show them how they can overcome the challenges, and this campaign, which is deliberately bold and direct, informs those Kiwis who are currently paying high rents that their dream is achievable.
"What many people don't realise is that Du Val's property sites, while not in central Auckland, are located in some of Auckland's highest growth areas and are close to key transport amenities.
"There are many compelling benefits of buying a home off the plan. Good capital gains can be made when the property value increases between paying the first deposit and when the project is completed. It also gives many buyers extra time to organise their finances before settlement," said Ms Gibson.
Ms Byfield adds, "This marketing campaign is different for a property company, but we're not unafraid to challenge the status quo.
"Within 24 hours of launching the campaign across key Auckland billboard sites and via our social media channels, we generated over 100 genuine leads.  It was phenomenal; the video we put on YouTube was our best-performing one ever, and we had over 50,000 impressions on Facebook alone.
"After just a few weeks in the market, the number of leads has reached nearly 4,000," said Ms Byfield.