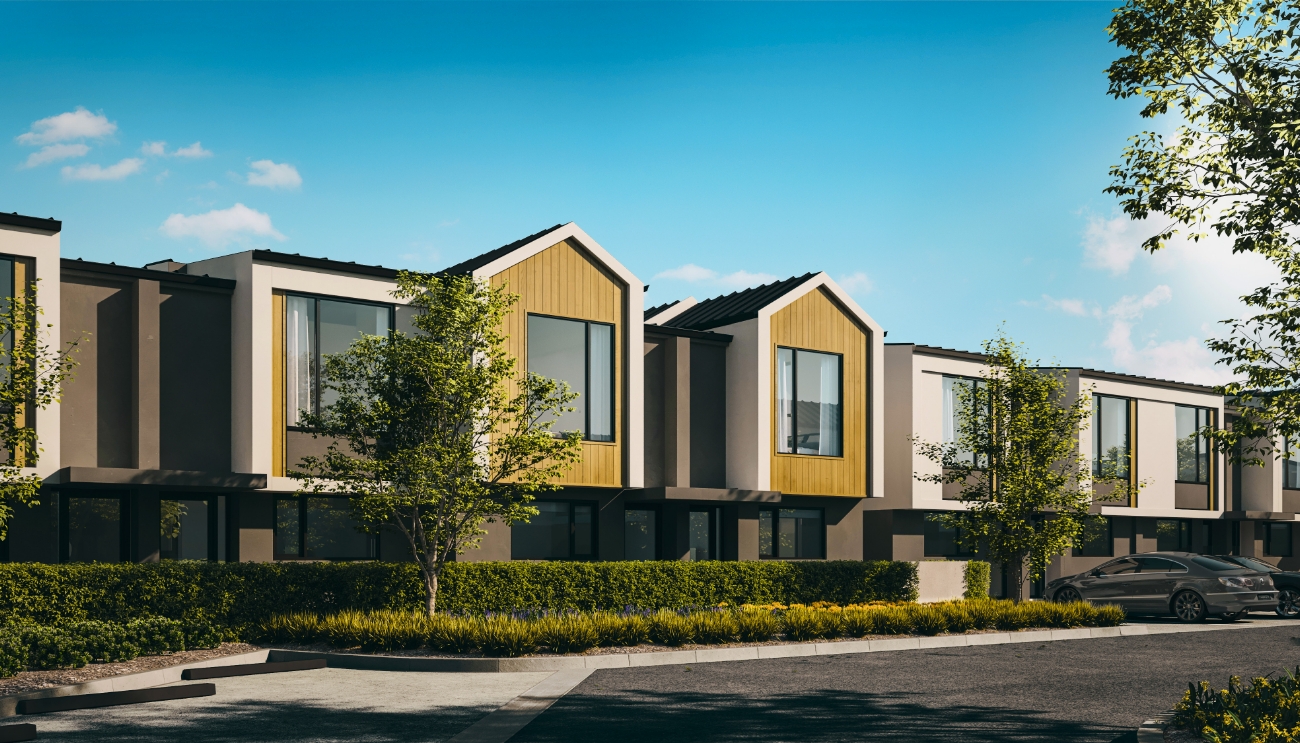 The Du Val team want to say a huge congratulations to all our clients that settled their Stage 1 properties at Rata last week. We were delighted to hand over the keys to your brand-new home.
As always, if you have any questions regarding your property, please do not hesitate to contact our Customer Service Executive Makayla on: [email protected].
Ray Pomare will act as the main point of contact for both residents and contractors of Rata Terraces. He will be available on-site in one of the townhouses to oversee the day-to-day running of these premium properties. Ray will be responsible for landscaping, ground maintenance and assisting residents with property related matters.
If you need help arranging a delivery or are locked out of your home, he will be on-hand to help. Ray will govern security, fire prevention, and rectify any safety hazards providing residents peace of mind.
Stage 2 of this blossoming development is nearly finished with the last of the external cedar cladding and roofing being installed on all the blocks.
The last kitchen benches and engineered stone tops have been installed offering a stylish space for homeowners to cook for themselves, family, and friends.
Fencing and landscaping will be finalised in the next two weeks creating a safe and private outdoor environment for Rata residents. Auckland council are carrying out their final inspections before issuing their Code of Compliance.