Crews on the Verge Apartments site have kept making progress all month, even in the face of bad weather, with a lot of work happening on ground level.
A key retaining wall between the two buildings has been the main focus, as once completed, work can begin on car parks between the two buildings. There has also been a lot accomplished on the East Block's retaining walls, with crews having dug down to the footing levels, as well as starting reinforcing and concrete work.
A lot of the civil work is nearing completion, with driveways around the site ready for pouring in the coming weeks. From here, we can carry out further work on the remainder of the site's car parks.
Construction of the apartment block's drainage system is now well underway, with stormwater and wastewater lines being the current focus for our teams. Along the boundary of the nearby stream, we're planting an assortment of native flora, including hundreds of trees and various species of shrubbery, to help stabilise the bank with their roots as well as providing a lovely green reserve for residents to enjoy.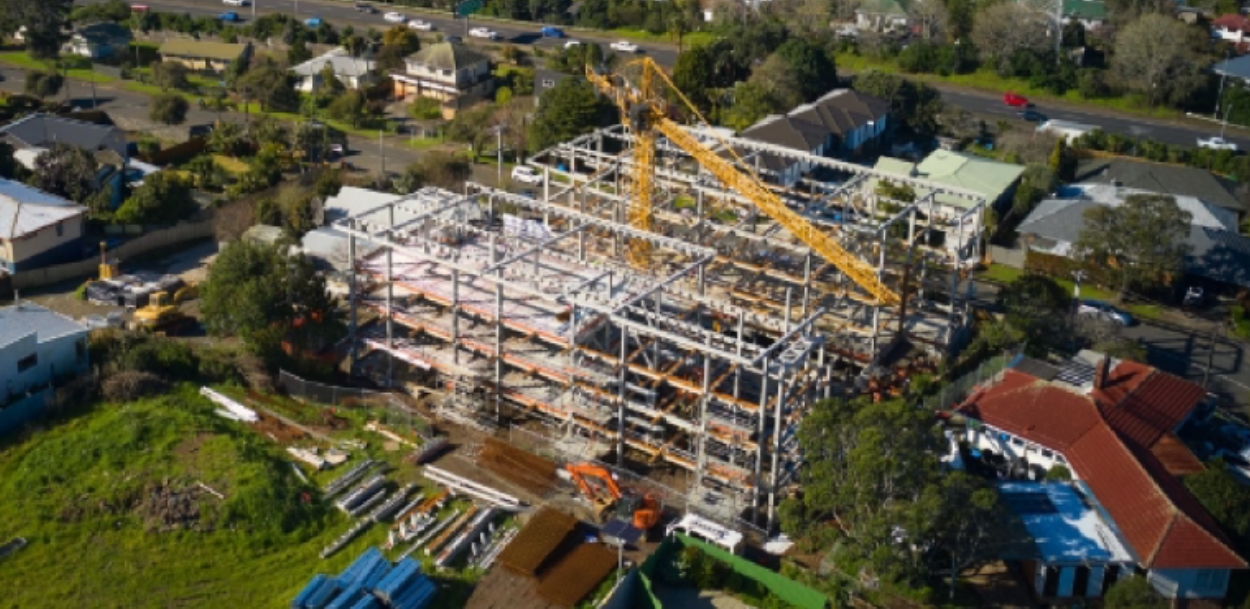 We're also due to start installing the tanalised timber for the retaining wall where the road for the site and the apartment block meet.