Construction is advancing rapidly on our Verge Apartments development, with the steel mesh and reinforcing recently being integrated into the West Building. This stage was crucial to strengthen and hold the concrete in place, enhancing crack resistance.
We have also made rapid progress on the East Building, with the last phase of the steel structure being installed. Last month, we worked on the rock anchors section of the West Building. With that completed, we're now carrying out the same works for the East Building. This ensures the building can carry the load of all the other structural elements of your home, from walls and roofing to stairs and windows.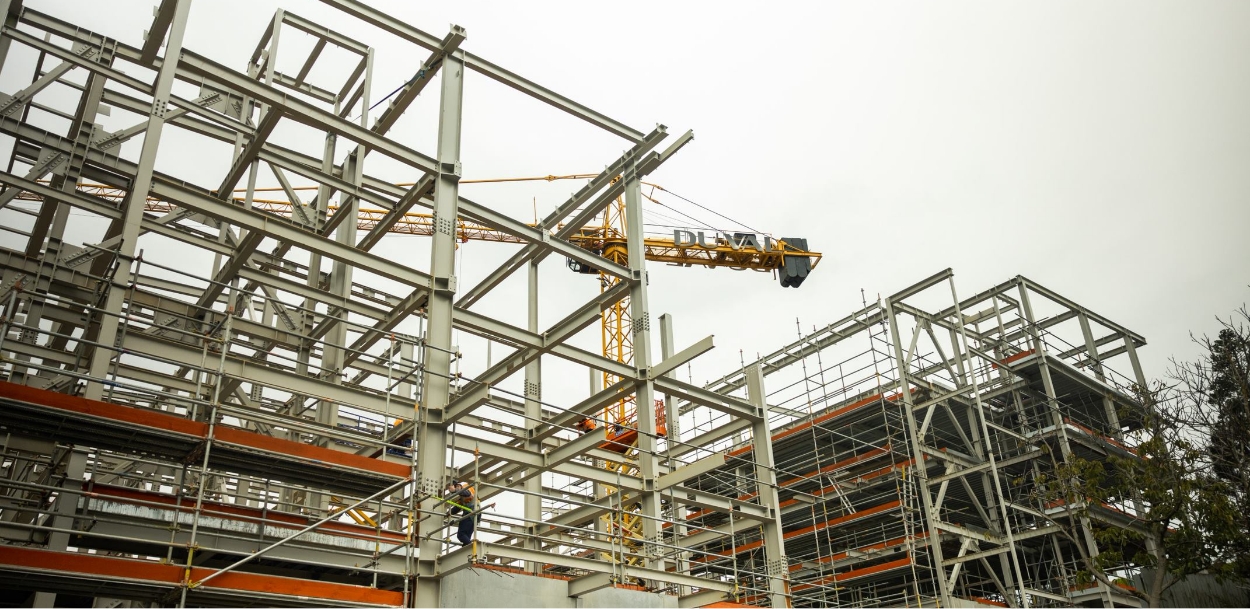 The keystone retaining wall is also taking shape along the south side of Verge Apartments, which is integral to providing complete protection and anchorage of the building against any unlikely earth movement.