Huge progress has been made on Parry Terraces with the RAB Board installed on half the units, this creates a rigid air barrier to withstand high wind pressures as well as a highly effective acoustic barrier so your future home will be both comfortable and peaceful.
The windows and sliders for your back doors are now being installed, adding beautiful natural light and excellent indoor-outdoor flow to your home. Our construction crew have also started installing the roofing, this will protect both your home and our team from the weather conditions as winter is truly here. If you were to walk past the site, you will see over half of the superstructure has been erected and the skeleton of your property taking shape.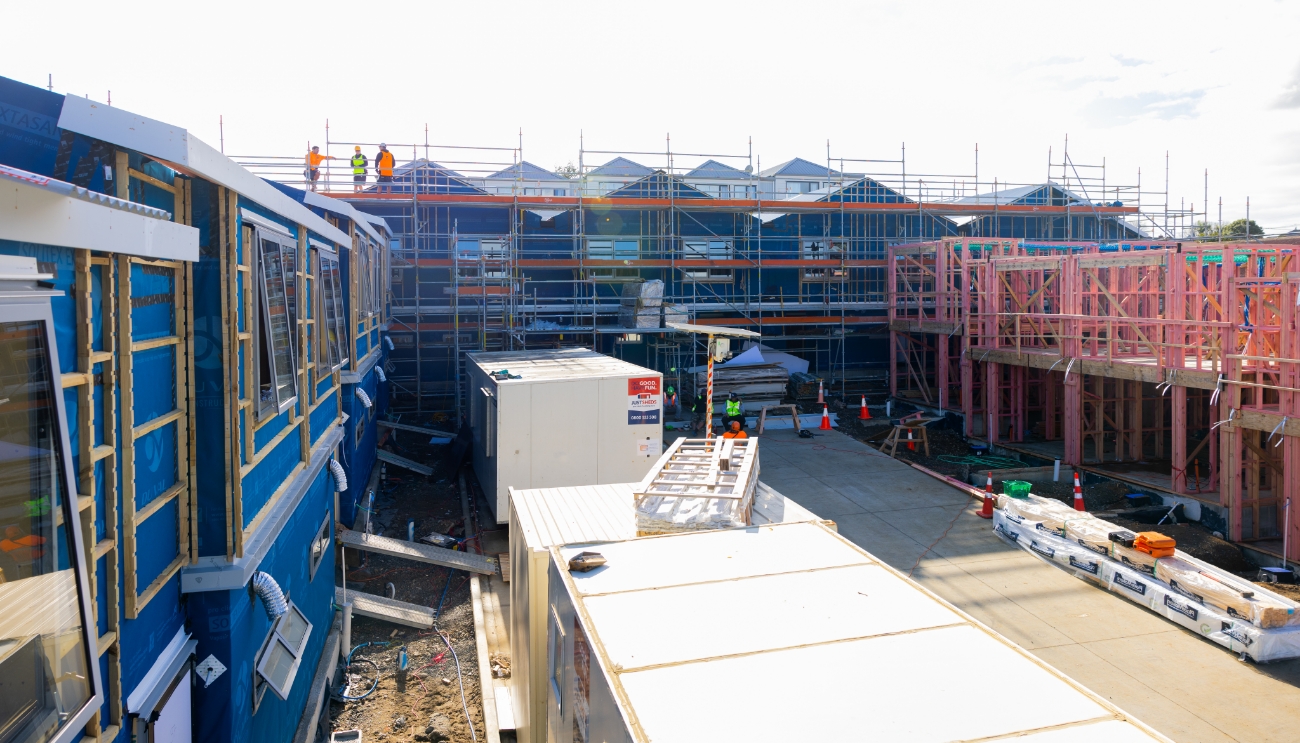 We are now assembling the prefabricated stairs which allows our construction team to work on all areas of your house. The site roads and footpaths are currently being prepped and ready to pour which will make it easier for our team to carefully transport materials to and from the doorstep of your home.
The foundations for all units have been completed and the main site switchboard and MATV mast have been installed. We are now waiting for the transformer to be fitted which will carry electricity to all units keeping them light and warm.
The biggest achievement of this month is the main site water meter being fitted. Whether it is cooking or taking a shower connecting the water supply is essential to turning these houses into homes.