Redefining the Playing Field
High-quality, affordable housing is a complex problem to solve and there's definitely no shortage of controversy around those attempting to solve it.
Affordable housing doesn't just represent an aspiration, it represents an opportunity for anyone who wants to enter the property market – Kiwis who want a home they deserve to call their own or use as an investment to build their wealth.
So how do we continue to deliver quality affordable housing against a backdrop that predicts all new builds will continue to become increasingly expensive therefore shutting out making these new houses will be completely out of reach for home buyers, first-time or not?
Large-scale residential property development is incredibly complex, and there are a huge number of hidden risks – both site-based and general, which are factors such as policy changes, restrictions on borrowing, natural disasters etc. For us to deliver on our goal, we recognised the need to reduce the level of risk in our control. This meant redefining the playing field and taking control of as many parts of the property process as possible.
So, here's an interesting question – what would happen to the level of risk and our ability to deliver quality, affordable housing if we incorporated all elements of the property process?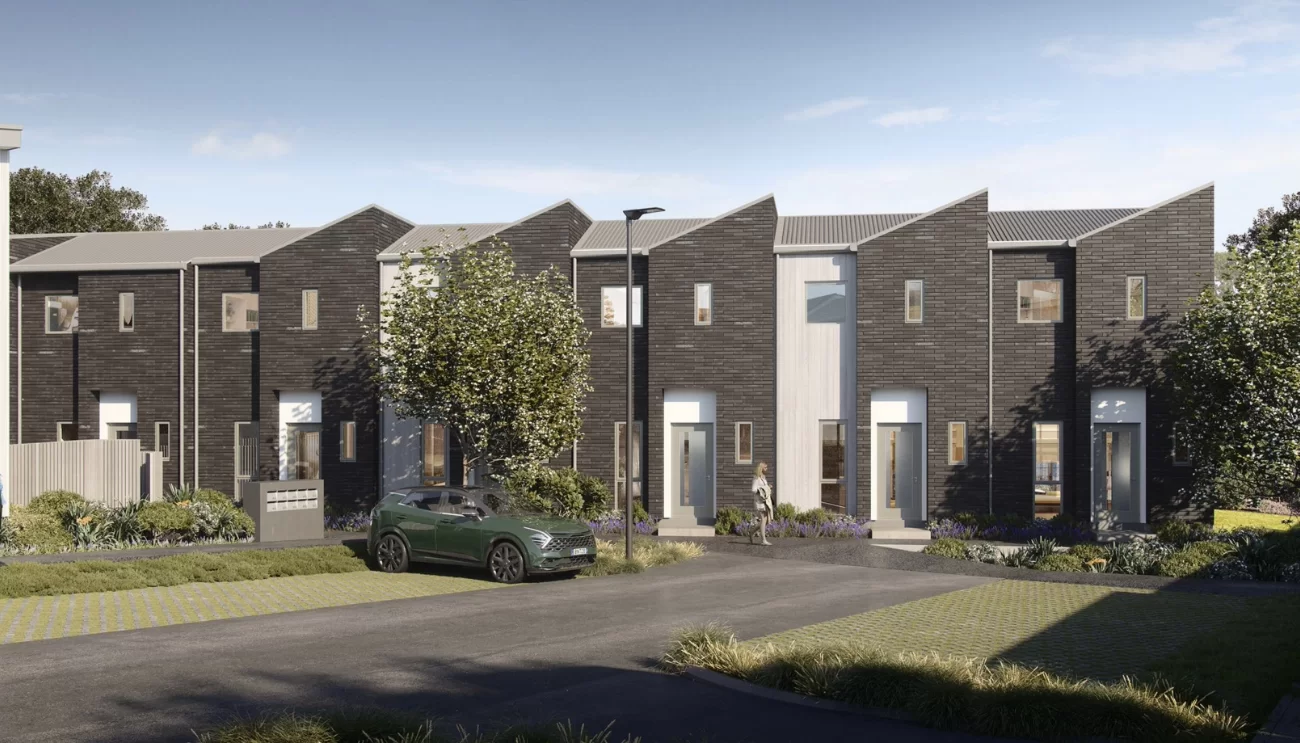 This concept is at the core of our 360-degree approach. By bringing land purchasing, construction, sales, marketing, and property management all under one umbrella, we're reducing our reliance on third-parties and can take more control in the outcomes of our projects. Ultimately, it means we can deliver on our promise to our clients – the Kiwis who buy our homes.
When it comes to our clients [the people buying our properties], our approach means they engage with us, the Du Val team, from start to finish.  Our team work with aspiring home owners from the moment they become interested in owning a home, right through to after they've moved in or rented it out.
In terms of construction, our 360-degree approach comes from deciding as a business that we wanted to understand, and control, the component pieces of our industry. By internalizing construction, we've been able to have greater insights into what truly makes housing expensive and causes delays. And we've been able to innovate and put in place processes to mitigate that.
Our focus is ensuring all our developments are future-proof. This is where the 360 degree approach is beneficial – at the end of the day, because the processes are ours, we're not reliant on third parties to service defects or provide building and facilities management. That responsibility sits with us.