DUVAL to invest $105 million in developments across South and West Auckland
DUVAL, one of New Zealand's largest urban residential property development companies has announced a $105m investment in two new housing projects in South and West Auckland.
Institutional funding has been secured for both projects taking the group's total facilities to approximately $350 million across its development portfolio.
The company specialises in regenerating brownfield sites and building master-planned communities and the two projects Te Awa Terraces situated at Earlsworth Road, Māngere East and Sunnyvale Terraces on Awaroa Road, Sunnyvale will provide 125 new homes. Completion is anticipated to be Q3 in and Q4 2024.
DUVAL is committed to providing quality affordable and aspirational housing in the Auckland region and now has 403 homes under construction with further plans to commence work on an additional 100 homes this year.
Charlotte Clarke, Chief Executive of the DUVAL Property Group said, "I am delighted that we are starting construction on these two new projects. The outlook for the housing sector is strong over the medium term, with record migration numbers to the Auckland region and clear and present demand for housing. Auckland has the capacity for over 900,000 infill housing units within its urban-zoned land and over time this will reduce the burden on the city's infrastructure. We anticipate housing intensification while preserving the green belt is going to be critical for the growth of New Zealand's largest city."
"We have to go up, not out if ratepayers aren't going to bear the burden of unchecked urban sprawl," Clarke went on to say.
Kristen Holland, the General Manager of Development at DUVAL, emphasised, "We are firm believers in our corporate responsibility to enhance the living conditions of our communities by repurposing land and increasing the supply of new housing."
These investments mark the ninth master-planned community developed by DUVAL within the south of Auckland and the second within Auckland's west.
Te Awa Terraces is in close proximity to DUVAL's $150 million Mountain Vista Estate project where work has started on Stage 3.
Holland said, "Enquiry for new housing this year remained steady, highlighting the resilience of the sector. Stages 1 and 2 are completely sold out and Stage 3 will be released to the market in Q4 2023."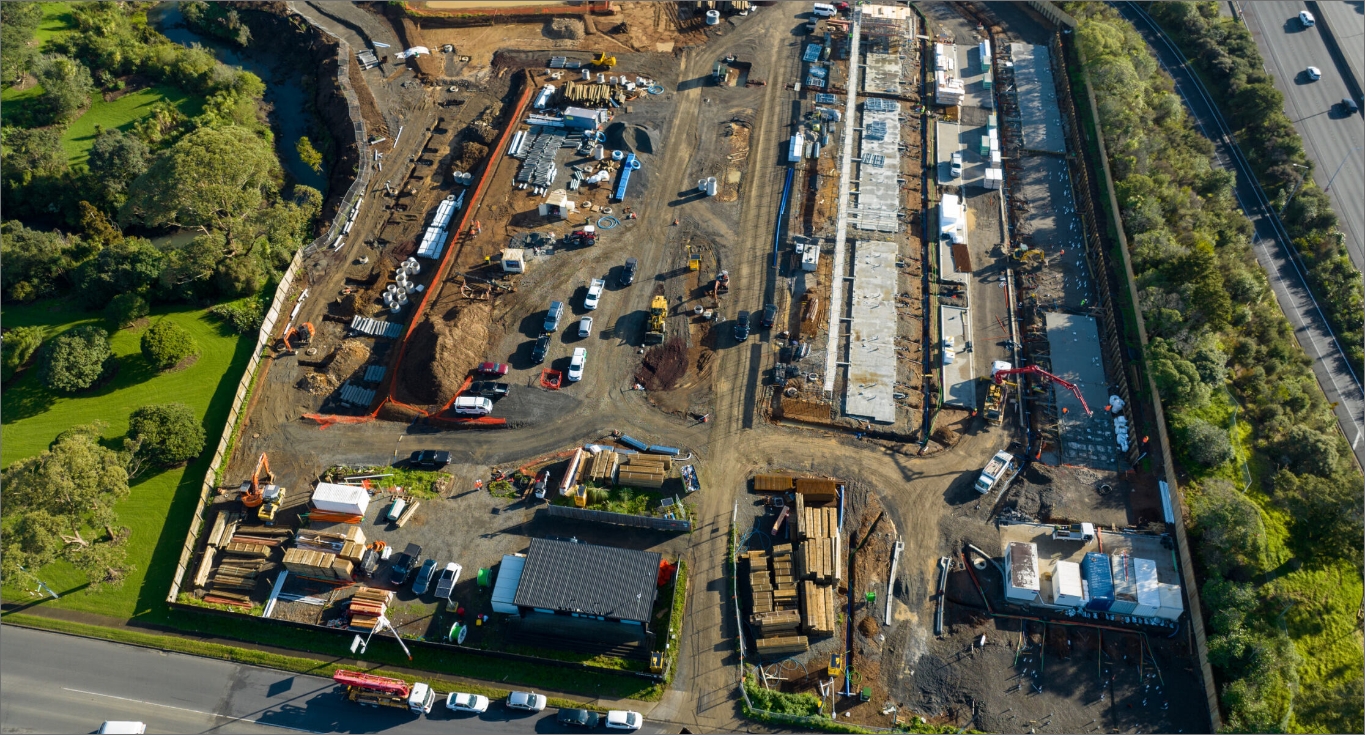 Te Awa Terraces – Earlsworth Road, Māngere East
Te Awa Terraces will become a vibrant new community featuring 79 modern terraces situated in Māngere East, in close proximity to Middlemore Hospital, Auckland International Airport and within Auckland's commuter belt. These architecturally designed townhouses present spacious two-bedroom layouts, one bathroom and guest toilet, and dedicated parking all set within a master-planned community.
Over the past decade, Māngere East has had an average capital growth rate of 10% p.a.*
For more information about Te Awa Terraces, visit
Sunnyvale Terraces – Awaroa Road, Sunnyvale
Sunnyvale Terraces will comprise 46 homes in the heart of Sunnyvale, in Auckland's west. A peaceful suburban development and community located a short distance from West City shopping mall, Costco and walking distance to the Sunnyvale train station providing a direct link to the CBD, Newmarket and Eden Park.
Spanning two levels, these immaculately presented townhouses feature two bedrooms, large open-plan living areas, spacious bathrooms, a guest toilet, and dedicated car parking.
Over the past decade, Sunnyvale has had an average capital growth rate of 7.9% p.a.*
For more information about Sunnyvale Terraces visit